John C. Hitt Library Third Floor Renovation Prepares For Grand Reopening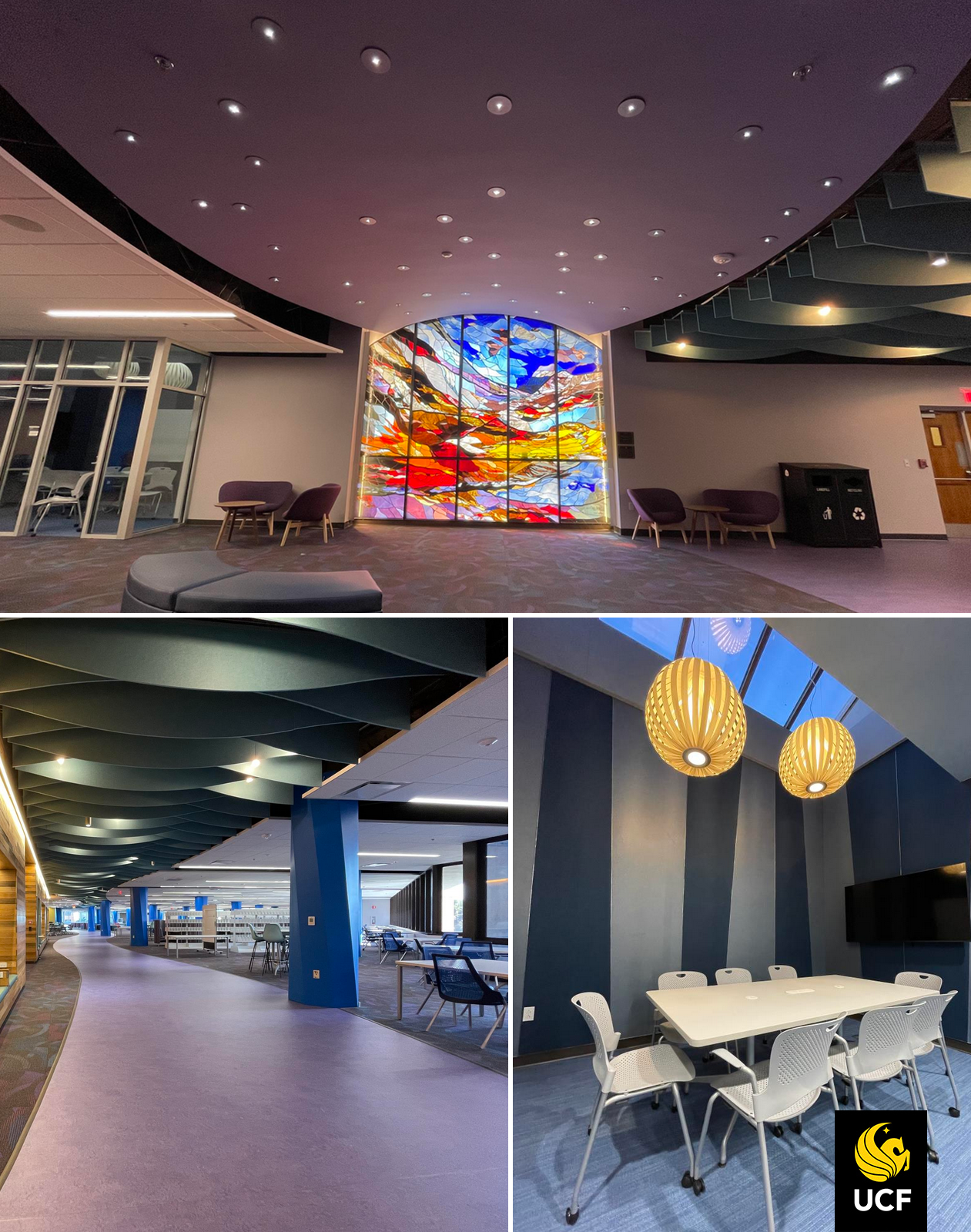 The renovation of the third floor of the John C. Hitt Library wrapped up in December 2022 with library staff planning a grand reopening event for the campus community on Feb. 27. The goal of the renovation, which was managed by FBO's Planning, Design and Construction department, was to reduce the amount of book storage on the third floor and add more study space for students. The new study areas on the third floor are varied, ranging from seminar rooms for group work to individual study cubicles and reading nooks.
In fact, the renovated third floor now boasts 520 study seats, including a selection of height-adjustable desks. There are 70 desktop computers and 30 group study rooms that feature whiteboards and monitors for collaborative work. The books previously stored on the third floor were moved to the Automatic Retrieval Center (ARC), a standalone building that has the potential to house more than 1.3 million books.
(via The Perseus Paper, February 2023)