Research I Wins Prestigious Award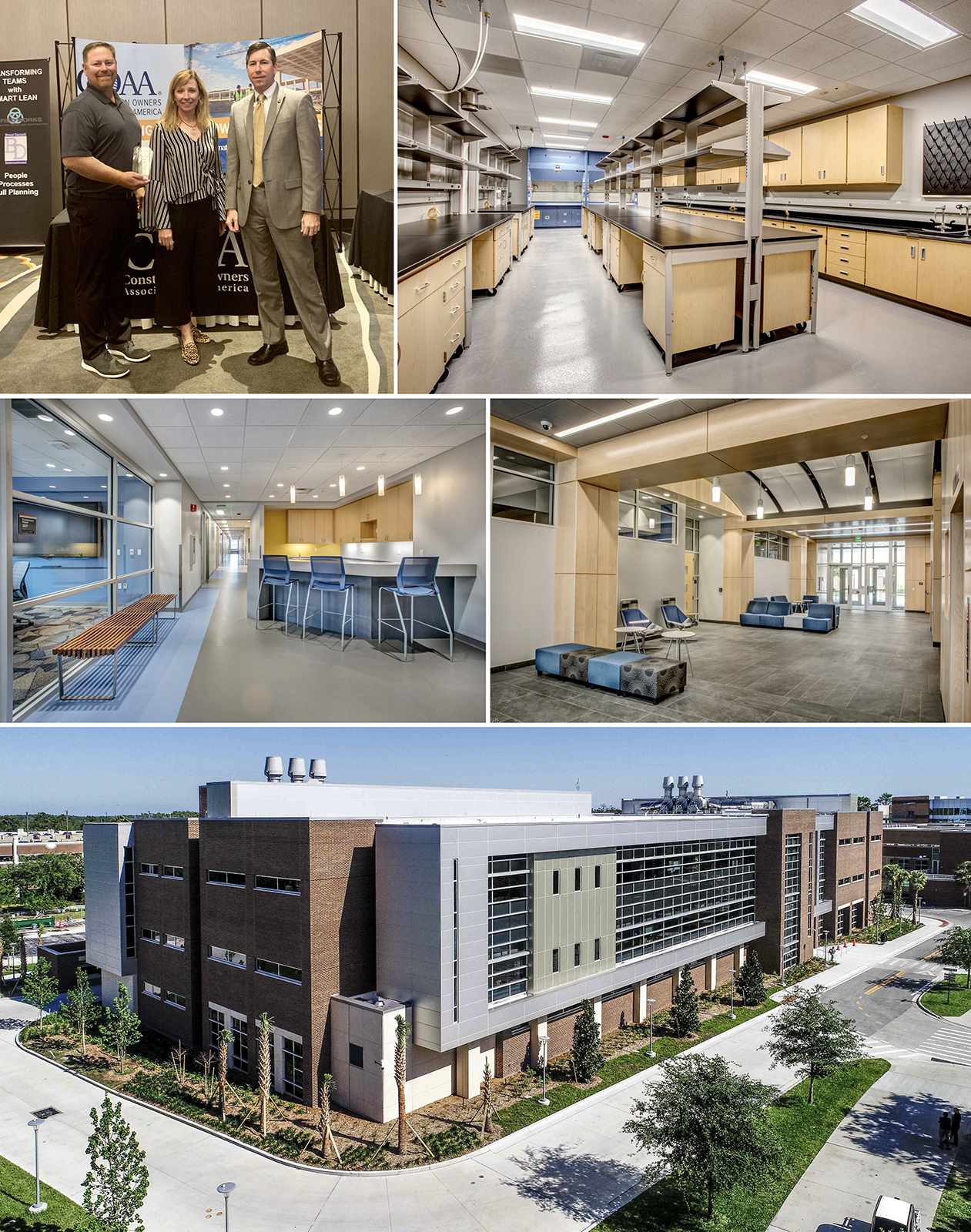 UCF Facilities Planning and Construction (FP&C) is excited to announce that FP&C has won the Construction Owner's Association of America (COAA) Gold Project Management award in 2018 for our management of the Research I project. Research I is a 109,775 gsf building which has 78 labs, 8 lab support rooms, 75 offices, and over 6,500 sf of conference and collaboration space. The project is also LEED Gold Certified.
UCF is one of two universities in the nation to win this award (the other being Michigan State). This award recognized excellence in Owner's project management. The Research I project was extremely complex – it had lofty interdisciplinary programmatic goals, it was designed and constructed in multiple phases, it had significant scope added during construction, and it was an extremely complicated and technical building. Collaboration between the Architect (Ponikvar), MEP Engineer (Moses), and Construction Manager (CPPI) was essential to the project's success. Research I opened in January 2018 and continues to add research staff. The building will play a major part in reaching our UCF Collective Impact Strategic Plan goals.
The project also won an Associated Builders and Contractors, Inc (ABC's) Eagle Award for excellence in construction, and is featured in ABC's "Building Central Florida" publication, pages 22-23. See the link below for additional project information.
https://www.abccentralflorida.com/wp-content/uploads/delightful-downloads/2019/01/BCF_JanFeb_2019_web-1.pdf